This weeks class about what roles schools and educators should play in teaching digital citizenship really got me pondering. I thought about the importance of digital citizenship within our schools. It seems so obvious that this should be taught and be an ongoing conversation with students. But why is this the first I am learning about it? I have been teaching for seven years and have never thought about the importance of implementing digital citizenship into my classroom. This is all new language for me and as I discuss with coworkers, we all agree we need professional development in this area. How are we so uneducated in such an important topic?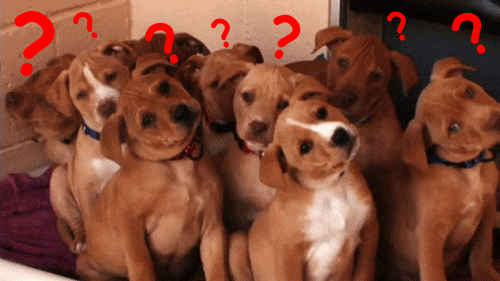 Digital citizenship is an important part of education. Students are growing up in a digital world and need to know how to navigate and understand it in a positive way.
This week I was inspired to have conversations with my students about digital citizenship and I have started to implement Common Sense Media resources into my teaching. I was very surprised because of my lack of knowledge with how easy and fun it is to use this resource. I have decided to add using this resource as part of my Major Project. I will go through each lesson with my students and write an overview about how the lessons went and assess my students learning. Common Sense Media is set up in a smooth, easy way for kids to understand and have fun learning about being a digital citizen. There are many ways to connect all the learning to being a good citizen in all areas of our lives.
So far in my classroom we have identified and been able to describe what a digital citizen is. I like how each topic has a goal of what students will learn throughout the lesson. We have been able to connect our learning to our friendship and bullying units in February. It has been a smooth flow to now talk about how we make good choices online. We've discussed balancing our screen time and taking time to play outside. Students shared time restrictions they have at home with technology. My students have a good understanding of a healthy balance of screen time and everything else. I am enjoying teaching digital citizenship as it is something very new to me and my classroom. I am excited to continue to have conversations and learn along side my students using this resource. Schools play a crucial role in teaching digital citizenship to students. Most parents may not know what a digital citizen is or have any resources on how to talk to their children about navigating the digital world. I think so much about my students who have families who don't speak English and would have no idea what their children are looking at or doing online. We have a very important job to educate students at a young age about digital citizenship.
Reflecting on digital citizenship within my school, I see there is a lot of work to be done and growth. This looks different in each grade. As a stated before, my coworkers all agree we need more professional development in this area. Most teachers I have talked with don't know anything about digital citizenship and do not feel comfortable teaching it. It's not easy to take a risk and teach something you do not have knowledge about. I have shared some resources (particularly Common Sense Media) with coworkers and have encouraged them to use it. Once I actually go through each grade 2/3 lesson and teach it, I will be able to share more with my coworkers as I am just learning as well. I envision being able to share what I am learning in this class with my collaboration room of primary teachers. I will definitely be sharing Digital Citizenship in Saskatchewan Schools with my colleagues. (How did I not know this existed!)
An update on the rest of my Major Project
I have continued to learn about TikTok from middle years students at my school. It has been very interesting learning about the dances and all the trends. Now when I am out and about, I notice kids doing all these dances and can recognize what they are from. I still have lots to learn about it and will continue to update about it.
Regarding wanting to do an overview on the suggested app Showme, I have filled out an application form to get it out on my Ipads. I am waiting to hear back if it will be approved still. It looks like a lot of fun to be able to record myself teaching and put it on the projector. There are lots of educational benefits for students. If they missed school they can go watch the lesson independently on the iPad. There are also many lessons educators have created that one can show their students or have them watch independently. I haven't learned as much as I've wanted or been able to create my own lessons because I am waiting. Fingers crossed the app will be put on my classroom iPads before the semester is over.
I had changed my Major Project to exploring apps that are already on my classroom iPads. This has been beneficial in my teaching practice. Students are enjoying being able to try out apps that are not just for reading. The biggest barrier has been in class time for students to be able to explore and for me to implement and give them time on the iPads.
I am planning on focusing the next few weeks on learning more about Seesaw. I have been using it to communicate with families and share what we are doing in our classroom. I haven't done a good job in exploring the student features within the app. I really plan to dive into it and implement while my pre-interns are teaching for the next three weeks. YAY, time to explore!
In what feels like a short period of time, my thoughts on the digital world and implementing education surrounding it has drastically changed. I am thankful for the learning I have received and am happy to continue this journey!